Located in the South of Vietnam, Ho Chi Minh City (Abbrev. HCMC; in Vietnamese: Thành phố Hồ Chí Minh), also known by its former name of Saigon (Vietnamese: Sài Gòn), is the most populous city in Vietnam with a population of 8.4 million (13 million in the metropolitan area) as of 2017. Located in southeastern Vietnam, the metropolis surrounds the Saigon River and covers about 2,061 square kilometres (796 square miles).
Ho Chi Minh City is a financial centre of Vietnam and is classified as a Beta+ World City by Globalization and World Cities Research Network. It is home to the Ho Chi Minh City Stock Exchange, the largest stock exchange by total market capitalization in Vietnam and the headquarters of many national and international banks and companies.
A major air travel gateway to Vietnam, Ho Chi Minh City is its most visited city, with 6.3 million visitors in 2017. Many of the city's historical landmarks which are well known to international visitors include
the Bến Thành Market, Ho Chi Minh City Hall, Notre-Dame Cathedral Basilica of Saigon, Independence Palace, the Municipal Theatre, Củ Chi Underground Tunnel
.
The main passenger airport serving the metropolitan area is Tan Son Nhat International Airport (IATA code: SGN), it is the busiest airport in Vietnam handling 36 million passengers in 2017.
Weather & Climate:
The city has a tropical climate, specifically a tropical wet and dry climate, with an average humidity of 78 – 82%. The year is divided into two distinct seasons; the rainy season usually begins in May and ends in late October; the dry season lasts from November to April.
Last year, the temperatures in HCMC were recorded highest on average in April, at around 29.5°C. In December, the average temperature is 25.9 °C. It is the lowest average temperature of the whole year.
> Read more
##
Tan Son Nhat International Airport (SGN under IATA) is the unique airport in HCMC, Vietnam. The airport is currently serving daily domestic and international flights operated by Vietnam Airlines, Viet Jet Air, Jet Star, etc. There are many international direct flight from other countries to HCMC, so that please check with your travel agent for details. Tan Son Nhat International Airport is 5 kilometers far from the downtown of HCMC.
> About Tan Son Nhat International Airport - SGN)
> Check your domestic and oversea flight here (operated by Vietnam Airlines)
##
You can apply for Vietnam visa on arrival if you travel to Vietnam by air via international airports including: Tan Son Nhat International Airport in Ho Chi Minh city, or Noi Bai International Airport in Hanoi city, or Da Nang International Airport in Da Nang city, or Cam Ranh International Airport in Nha Trang city.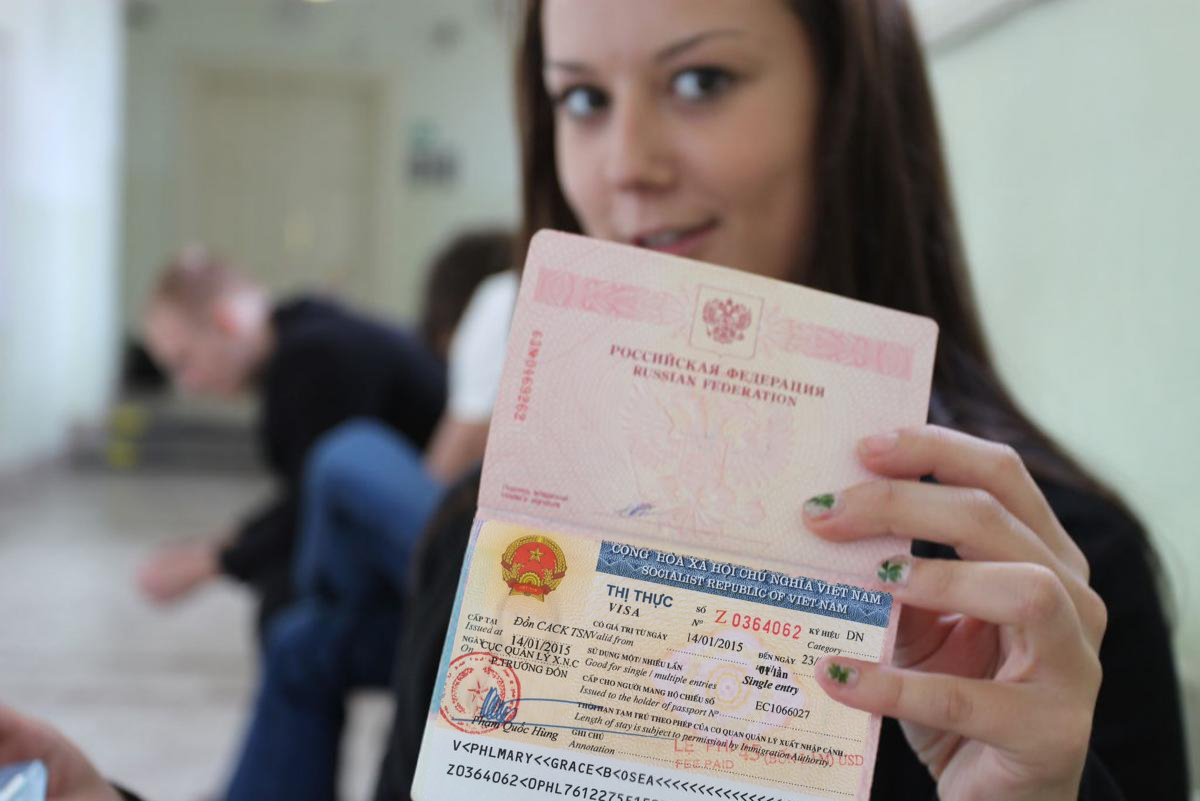 Important notice: Before applying for visa on arrival, please contact with VINACAS Office to ask for an Approved Meeting Document in Vietnamese (Only applicable for registered and paid delegates).
Instead of applying visa at embassies of Vietnam in your country, the Immigration Department of Vietnam has launched e-VISA or visa on arrival, which enables you request online with a company in Vietnam to ask for visa approval letter to pick up visa on arrival.
All Foreign Visitors are now able to obtain the visa approval letter for picking up your Vietnam visa on arrival. It is no longer necessary to get the visa stamp at the Vietnamese Embassy before your visit. Your e-Visa or visa approval letter is approved and controlled by the Vietnam Immigration Department (Ministry of Public Security of Vietnam). The visa approval letter is written in Vietnamese and English, signed and red stamped by head of Vietnam Immigration Department, allowing to pick up your visa on arrival Vietnam.


Currently the visas on arrival Vietnam are valid only for those wanting to visit Vietnam by air via Tan Son Nhat International Airport in Ho Chi Minh city, or Noi Bai International Airport in Hanoi city, or Da Nang International Airport in Da Nang city, or Cam Ranh International Airport in Nha Trang city.



Passport must valid at least six-months prior entry date to Vietnam and must match details as approved in the visa approval letter.




In case of dual citizenship, please choose the country according to the travel document/ passport which you will be using for traveling to Vietnam.




Diplomatic, Official and Service passport or UN Passport must apply visa at the embassy.




Children are included in parent's passport also required to apply online for getting visa approval letter to get visa on arrival.




The visa application form (provided by the VINACAS service provider) must be correctly full-filled. All information on the form must match passport data. The information provided by you will be checked at the border crossing points of Vietnam. If you provide incorrect information, your e-Visa or visa on arrival will be invalid and you will be refused to enter Vietnam.




The visa applicant should not travel before the arrival date specified in the registration or take the risk of traveling without having received the visa approval letter. Applicants who do not respect these instructions will be drived back.



On arrival Vietnam at international airport, you must be able to present all the required documents: (1) Passport/ Travel Document(2) Visa approval letter(3) Filled and signed entry and exit form(4) Receipt of cash for visa stamp fee: $25 US dollars for single entry visa (1-3 months) or $50 for multiple entry visa (1-3 months) or $95 for 6-month business visa or $135 for 1-year business visa.



Some countries are exempted from visas under unilateral or bilateral agreements with Vietnam, kindly check the exempted countries list in advance before submitting a visa request.




Some passport holders with nationality of some countries are not eligible for e-VISA or Vietnam Visa On Arrival, please contact embassy or consulate of Vietnam to apply visa prior your trip to Vietnam.



There are 2 kinds of fee involved to get visa on arrival: (1) Service fee pay online for us to arrange visa approval letter and our partner will send visa approval letter to your email. (2) On arrival Vietnam at your destination airport, you have to pay $25 US dollars for single entry visa (1-3 months) or $50 for multiple entry visa (1-3 months) or $95 for 6-month business visa or $135 for 1-year business visa.


##
Airport pick-ups/ Local transfers: 
Upon arrival at Tan Son Nhat International Airport (SGN) in HCMC, please take a Grab car, a rent car, a taxi, or a bus to HCMC downtown. Since the airport is closed to HCMC downtown (around 5 kilometers), VINACAS will not operate a complimentary bus to HCMC downtown this year.
Other transports: 
HCMC has good traffic infrastructure in Vietnam where you can find some means of transports to travel around by taxi and Grab car (recommended), and rail, water, bus, coach, or even "xe om" (motorbike-taxi). The cyclos (three-wheel bicycle taxi) is popular somewhere. Metro is under construction.
Taxi & Grabcar in HCMC:
Some reliable firms includes Vinataxi, Vinasun, Mai Linh taxi.
Grabcar is easy to take everywhere.
Besides, the interesting cyclos may be the best choice for the short-time city tours at the sunset or sunrise when the city's tropical temperature is lowest.
##
Meeting venue:
Sheraton Saigon Hotel & Towers 
"Unlock a 5-star experience at our Hotel in Ho Chi Minh City"
Address: 88 Dong Khoi Street, Ben Nghe Ward, District 1, Ho Chi Minh city, Vietnam
Phone: 

+84 283 8272 828 ; Fax: 

+84 283 8272 929
Strategically located in the heart of HCMC, Sheraton Saigon Hotel & Towers is great honour to host the GCR-2020. The multi-award-winning hotel is on the famous Dong Khoi Street, surrounded by the city's vibrant business and entertainment district. The 5-star hotel is just a short walk from popular attractions such as the Opera House, Ben Thanh Market, War Remnants Museum and Reunification Palace. It also offers easy access to top restaurants and corporate offices. Stay and relax in one of our 484 stylish guest rooms or suites featured the Sheraton Signature Sleep Experience Bed and a stunning view overlooking HCMC or the Saigon River.
>> Read more
Some 5 star hotels in the downtown for your option (10 - 15 minutes travelling to the hotel Vinpearl Luxury Landmark 81):
New World Hotel Saigon
Rex Hotel Saigon
Park Hyatt Saigon
##
Where to see? and 

What to do?
Ho Chi Minh city has been the most important business center of Vietnam for a long time. It is also one of the most tourist attraction in Vietnam. Today the city's core is still adorned with wide elegant boulevards and historic French colonial buildings. The majority of these tourist spots are located in District 1 and are a short leisurely distance from each other.
The most prominent structures in the city center are
the Independence Palace – the venue of the GCR-2015 (it's also called as the Reunification Palace or "Dinh Thong Nhat" in Vietnamese), HCMC People's Committee (City Hall), Municipal Theatre (also known as the Opera House), City Post Office, State Bank Office, City People's Court and Notre-Dame Cathedral
.
> Read more
Where to dine? and What to eat?
Ho Chi Minh city is one of the largest culinary centers in Vietnam where you can find a number of international restaurants with Vietnamese specialties and various cuisines from India, Japan, Korea, France, etc. Besides it is easy to find a fast food shop at every corner of the city.
> Read more
##
Tay Ninh Cashew Factory and Border Gate - Cambodia Cashew Orchard Tour, 02 days from March 07 - 08, 2020
Tay Ninh – Cambodia Cashew Factory & Orchard Visits, 02 days, from March 07 till 08, 2020 operated by VINACAS. Tay Ninh is one of Vietnam largest cashew processing centers with tens of large-scale cashew processing units. It has a border line with Cambodia and some busy border gates including Moc Bai and Xa Mat. There are so many cashew traders along the border area you can meet during the visit. Besides, you will have an interesting tour to visit the largest cashew growing area complex in Cambodia (2,000 hectares) with tens of good varieties of Cambodia cashews.
Kindly refer the details in here
##
Spouse Tour in HCMC, 01 day on March 06, 2020
Ho Chi Minh city tour for all registered delegate's spouses in 01 day, in March 06, 2020 to visit some beauty spots in HCMC "The Pearl of the Orient" and Cu Chi Tunnels – an underground tunnels network constructed by Vietnamese fighters during the struggle for independence. You'll have a chance to crawl around a portion of the 121 km long, multiple-layered tunnels. It took about 25 years to build this underground city, which has living rooms, kitchens, hospitals, weapon factories, storage facilities and command center,…
Kindly refer the details in 
here
##
Vietnam in general and HCMC in particular are amazing. If you are a first timer to Vietnam and HCMC, please do not forget the following advises:
Things to do before travelling:
1. Download Whova from Appstore or Google playstore to connect with all attendees and make appointments.
2. Read the meeting programme/ information carefully and prepare a schedule of what/where to go.
3. Arrange for medical insurance (including the provision for emergency evacuation).
4. Pack your clothes according to your plan including some formal events. Don't forget to bring a hat or a small umbrella with you because we are a humid tropical country.
5. Please be noted to dress modestly and appropriately when visiting local dwellings and religious sites, etc.
6. Prepare a suitable tourist power socket for Vietnam.
Things to remember:
1. For good telephone/ internet service/ 3G and 4G, make sure that you buy your sim card through an established service provider in Vietnam. The most-used brand there is Mobifone, Vinaphone and Viettel. Please ask the card seller to help you register for daily or weekly 3G/ 4G package to access internet at good charges.
2. Be careful when crossing the road, always keep looking to the left and right and walk slowly.
3. Be prepared to bargain, especially at markets (except at fixed price stores).
4. Check the recommended hospital(s) in this website for any health care purposes.
5. Vietnam may be the world safest country in the world, however please do not go out late night alone and save your phone book with the following emergency numbers: 112- Search & Rescue; 113- Police; 114- Fire; 115- Ambulance/ First Aid.
6. Check the VINACAS Hot-lines at this website home page (bottom lines).
7. You should exchange your foreign currencies into Vietnam dong (VND) for local use in Vietnam. Vietnam's plastic polymer banknotes are currently in denominations from VND 200 to VND 500,000. Vietnam's coins are denominated from VND 200 to VND 5,000 (rarely found at the moment). Please check Vietcombank's daily updated exchange rates at https://www.vietcombank.com.vn/exchangerates/.
1 USD = 23,130.00 VND.
1 EUR = 25,492.75 VND.
1 IDR = 322.74 VND
(Updated on August 31, 2019)
We wish you a wonderful trip in Vietnam! 
##
Top 5 international hospitals in HCMC - Vietnam:
Vinmec International Hospital Central Park

Address: No. 208 Nguyen Huu Canh, Binh Thanh District, HCMC, Vietnam
Phone: +84 28 3622 1166
https://www.vinmec.com/
France-Vietnam (FV) Hospital

Address: No. 6 Nguyen Luong Bang St, District 7, HCMC, Vietnam
Phone: +84 28 5411 3333
https://www.fvhospital.com/
City International Hospital (CIH)

Address: No. 3, 17A St Binh Tan District, HCMC, Vietnam
Phone: +84 28 6280 3333
http://www.cih.com.vn/
Hanh Phuc International Hospital

Address: No. 97 Nguyen Thi Minh Khai St, District 1, HCMC, Vietnam
Phone: +81 28 3925 9797
http://www.hanhphuchospital.com/
Columbia Asia International – Gia Dinh

Address: No. 8 Alexandre de Rhodes St, District 1, HCMC, Vietnam
Phone: +84 28 3803 0678
http://www.columbiaasia.com/
> Read more
##